News and current hot topics on the internet.
This page contains links to external sites; we are not responsible for the content, and should you find something unsavory, containing malware or viruses, or just plain illegal content, then let us know here and we'll remove it immediately.
---
---
The NHS Contact Tracing App: 9 key talking points
20 May 2020
Despite a considerable investment of time, money and technical expertise, the UK Government has announced that it will abandon its original COVID-19 tracing app and continue developing an alternative. BCS gives its analysis of the current situation and outlines key moments in the story's evolution.
---
Easing lockdown measures and the NHS contact tracing app
1 May 2020
As the UK government prepares to outline how lockdown measures may be eased, an NHS contact tracing app – designed to help to track the spread of coronavirus via smartphones – is being trialled. The proposed NHS app will alert those who have been in close contact to someone who has tested positive for Covid-19.
BCS, The Chartered Institute for IT, has published its new policy position paper in support of the technology, noting that it must overcome 'perceived Big Brother elements' to be successful. However, privacy is not the only concern: a report published by Oxford University has shown that over 80% of smartphone users will need to install a contact tracing app for it to be effective and so cooperation from the public will be key to the app's success.
The press release and full BCS report transposed here.
---
10 ways to fight Coronavirus misinformation
23 Mar 2020
The web and social media are great sources of information. They're also great sources of misinformation and in times of difficulty - like Coronavirus pandemic - bad information can cost lives.
---
Retro gaming stamps are an 8-bit nostalgia hit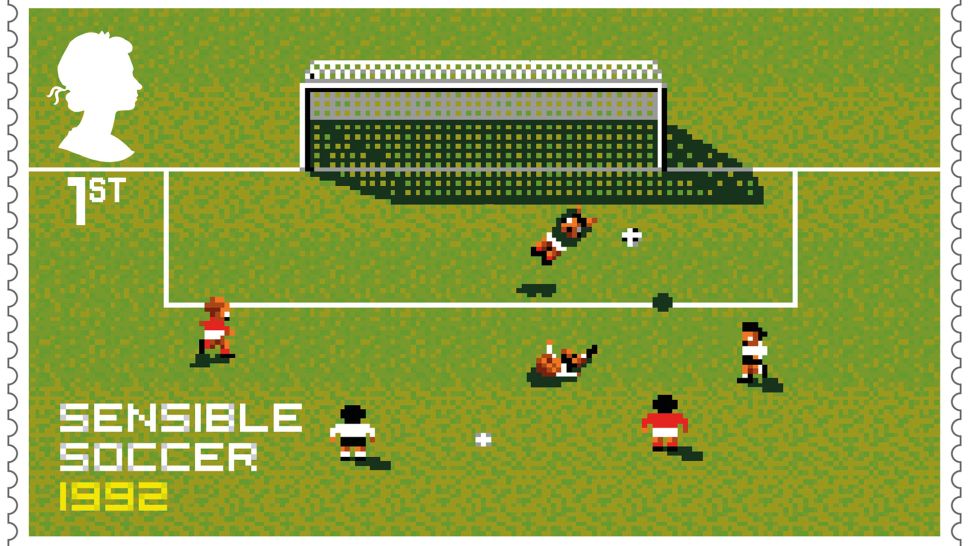 Okay, so I collect stamps: no laughing! This article made me smile...
The latest set of designs from the Royal Mail seems to have been laser-targeted directly at the soul of anyone who grew up within reach of a home computer within the past 30 or 40 years.
---
Is your head in the clouds?
Paolo Passeri 13 Dec 2019
Paolo Passeri, cyber intelligence principal at Netskope explains how to navigate data protection when using cloud services and three key routes for immediate success.
---
Video game currency: clever or corrupting?
Ian Hughes 22 Oct 2019
Ian Hughes (epredator), Senior Analyst IoT, 451 Research, Sci-fi Author and Doctor of Technology (Hons) takes a look at what has happened to the games industry and its interaction with IT consumers and their parents.
Micro payments. Pay to play. Pay to win. When it comes to gaming, what has led to those pesky little drip feeds of cash we are persuaded to send to the creators of many of today's games? We're in a world of loot boxes, skins, season passes, downloadable content (DLC), episodes, subscriptions, skins, consumable resources and customisation. There are many more phrases and ideas but they all pretty much amount to the same thing: paying to continue playing our favourite games.
---
Computers that create galaxies and see gravitational waves
Dr Lydia Heck 08 Aug 2019
Dr Lydia Heck of Durham University's Institute for Computational Cosmology explains the research work at COSMA (aka the Cosmology Machine) and the national Distributed Research using Advanced Computing facility (DiRAC), and what has been achieved so far.
---
Microsoft Edge Introduces Tracking Prevention In Upcoming Update
Tyler Lee 28 Jun 2019
In case you did not know, there are many websites that track you. This is mainly for advertising purposes where these ads can track users across multiple websites to better discern your browsing and shopping habits. Naturally, some people aren't too comfortable with that which is why some companies have built in anti-tracking features, such as Apple did with Safari.
---
Mozilla takes swipe at Chrome with 'Track THIS' project
Gregg Keizer 27 Jun 2019
Mozilla is pushing Firefox's latest (and long-delayed) anti-ad tracking efforts, saying it protects user privacy better than Google's Chrome.
---
The dangers of data collection
Andy Smith FBCS CITP 26 Jun 2019
Data mining is being used to target individuals, both by advertisers and organised crime. Andy Smith FBCS CITP examines the role played by data aggregation.
---
Guide to Local SEO in 2019
Peter Devereaux 24 Jun 2019
Local SEO has been around for quite some time, but it's now more important than ever, and rightly so. As much as 'general' SEO is great for your business, if you're a small or medium business without a local SEO strategy, you're losing out big time.
---
The 25 most exciting announcements from E3 2019, the biggest video game showcase of the year.
Dave Smith 12 Jun 2019, 8:48 AM.
In the heart of Los Angeles, the biggest gaming companies in the world are in town to unveil new games coming out soon, games in development, and even new hardware to support those experiences.
---
Tetris celebrates 35 years.
At 35, Buzz Aldrin had rocketed to the moon, Robert Louis Stephenson had written The Strange Case of Dr Jekyll and Mr Hyde, while astronomer Frederic William Herschel had invented the contact lens. On World Tetris Day, 6 June 2019, the block rotating computer game will celebrate its 35th birthday. But, just what is the enduring attraction of this iconic computer game?
---
Web performance secrets from the BBC.
Jamie Knight reveals the techniques the BBC uses to speed up its site and help users flow from one page to the next
---
What is 5G and how does it work?
Martin Cooper MBCS explores the advances in 5G technology with top telephony experts – and finds out what the future holds for consumers, businesses and robots.
---
7 steps to a solid UX strategy.
By Neil Pearce (Web Designer) May 02, 2019 Web design.
Plan your user experience requirements around user goals and stakeholder business strategies to ensure success.
---
Machine learning and the rise of the 'citizen data scientist'.
The International Data Corporation estimates that worldwide data volume could rise by 61% by 2025. To cope with the increase, Nathan Korda, Director of Research at Mind Foundry, believes humanised machine learning platforms will offer solutions for business owners - or the new 'citizen data scientists'.
---
Colour in web design: all you need to know.
By Joss Cook (Web Designer) April 04, 2019 Web design.
Are you making the most of colour in your designs?
The success of any piece of visual communication depends on colour. Research into the impact of colour in marketing tells us that it takes the average person just 90 seconds to make a subconscious decision about a product, and that 62-90 per cent of those decisions are based on colour alone.
---